So today I was out squirrel hunting, since today is the first day of small game season, and I bagged two squirrels in the few hours I had to hunt.
I noticed that one of the poor things had this on him:
I thought it was maybe an infection or something from a tick. So I started poking at it with my knife and
IT STARTED FUCKING MOVING.
It turns out it's a Botfly, and though rare, are not unheard of here in NEPA.
Here's some pictures and a video I took.
Poking at it with a knife pissed the darkness incarnate the fuck off, apparently, as it started to come out:
Here it is on my knife right before I deemed it not worthy of life on this planet and performed an exorcism by hunting knife (damn Galaxy S4 didn't focus on the worm):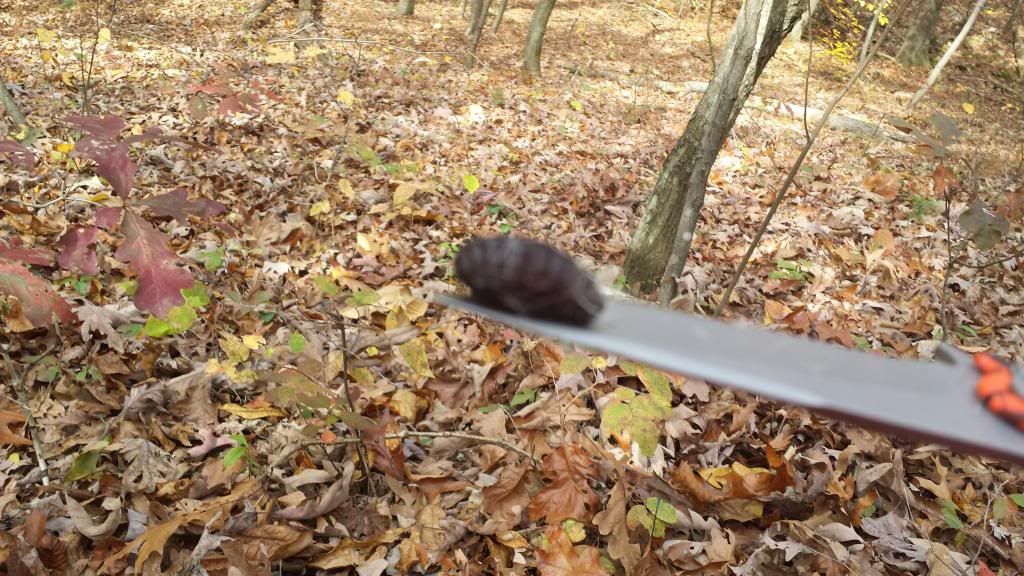 And if that doesn't creep you the fuck out enough, here's the link to the video of the goddamn thing fucking moving.
Happy Halloween, assholes...
http://s1250.photobucket.com/user/bryan ... b.mp4.html
If this doesn't creep you out in the least, then you need professional fucking help...
Oh.. and just in case you were wondering...
Yes, the Botfly can and

definitely has

laid eggs in humans with the same exact results, fags. Jarvis can back this up, as he reads medical books and shit.

_________________


Q: What did the Necron Warrior say to the Destroyer?




A:

10110010001